Capabilities
Machines and Work Centers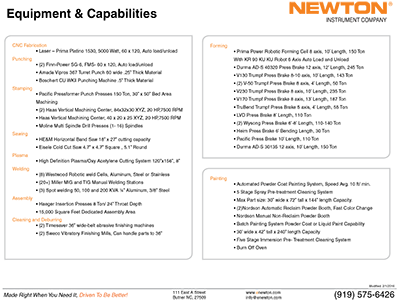 With an average employee service of 16 years, turning metal into solutions every day is a way of life at Newton. U.S. craftsmanship combined with efficient automated systems to provide the best product Made Right When You Need It.
With just over 300,000 sq. ft. of manufacturing and warehousing space at our Butner facility in NC. Newton offers precision fabrication services to include Cutting, Drilling, Forming, Welding, and Finishing. In addition, Newton offers other services such as kitting, assembly, and dedicated transportation options.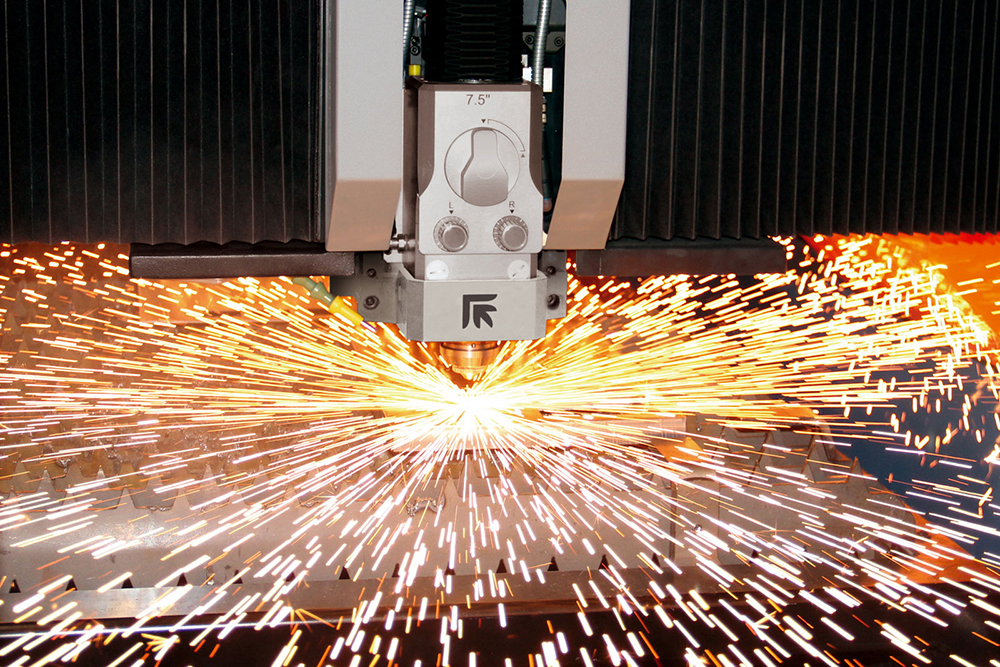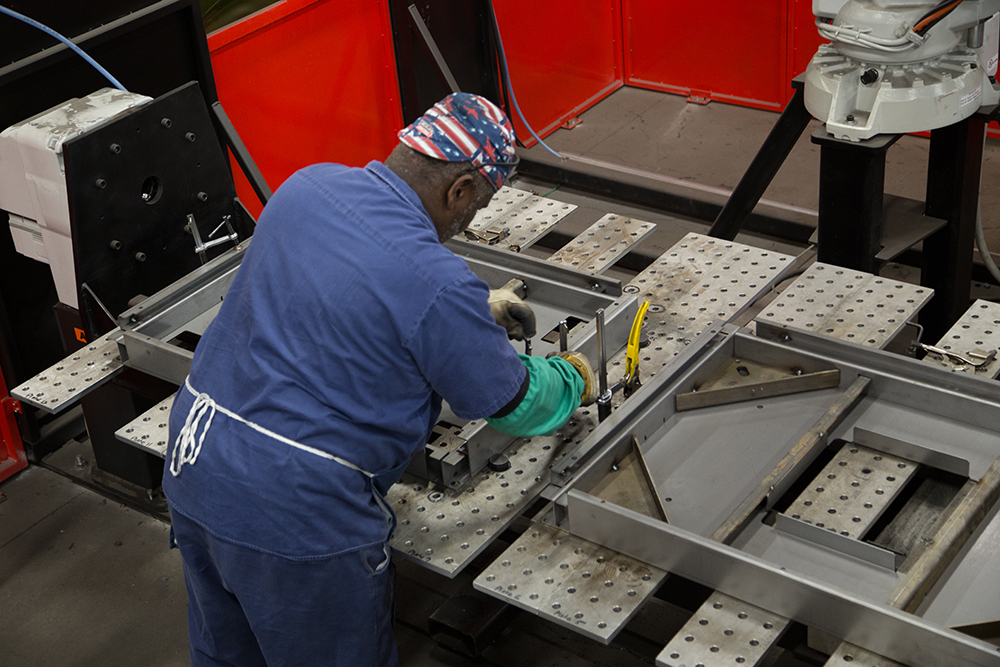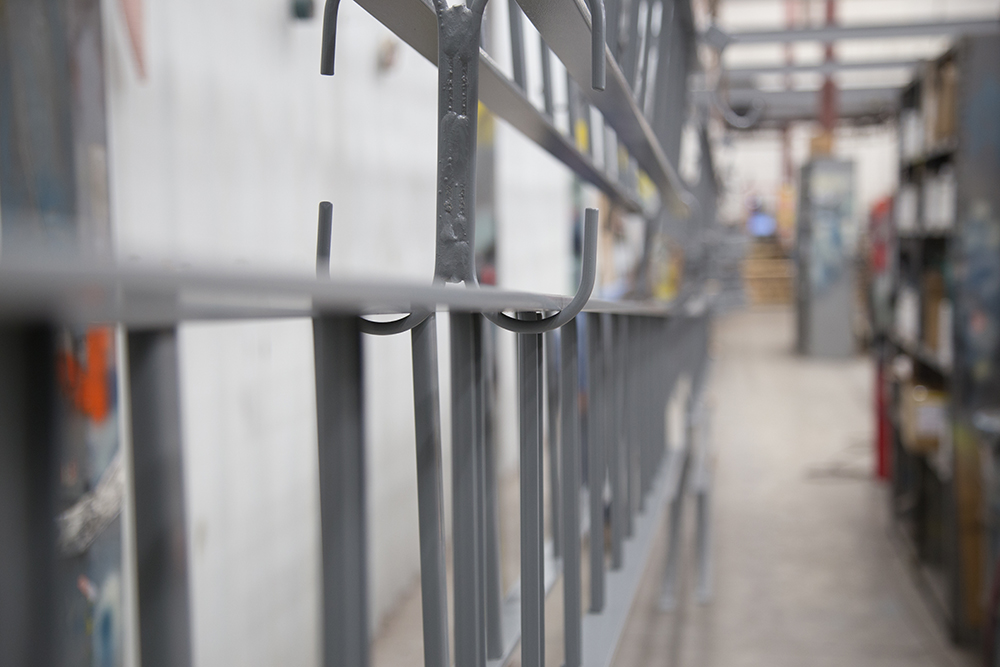 Cutting
Laser
Our FMC (Flexible Manufacturing Cell) consisting of a 5000W CO2 laser system combined with a 30,000 lb. 10 bay material handling tower, providing optimal capacity for a lights out operation.
Bus Bar / Flat Bar Processing
Utilizing a Bosschert system, cutting, punching, and drilling bus and flat bars are done with great speed and precision.
Plasma
Cuts up to 1.5" thick steel. Geared for less precision manufacturing needs, this system is a work horse.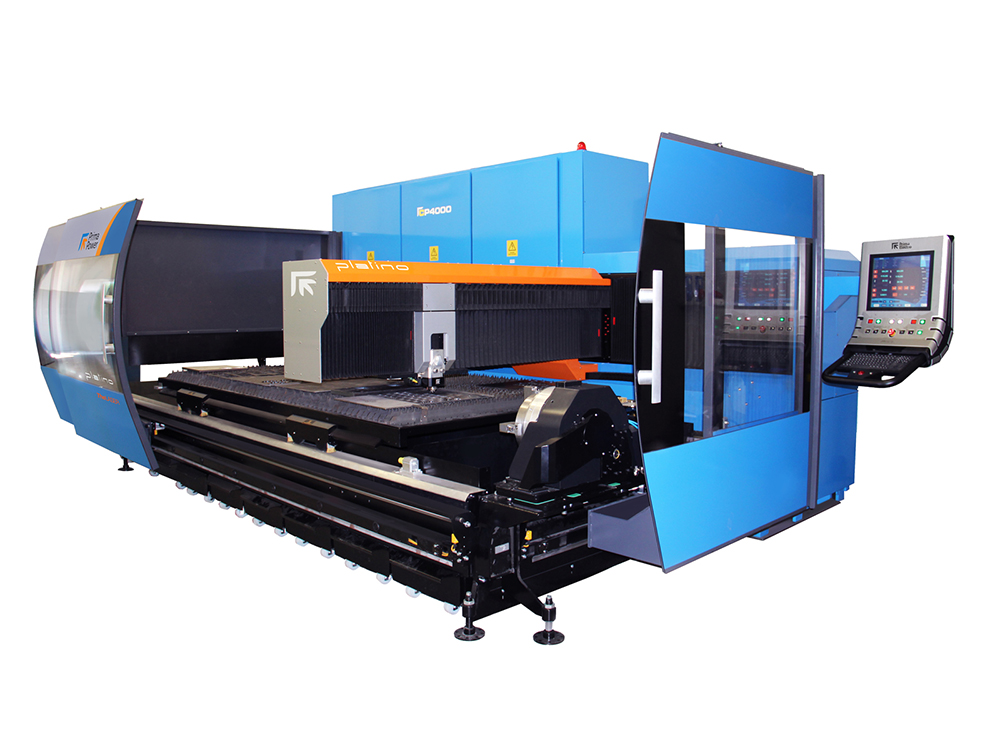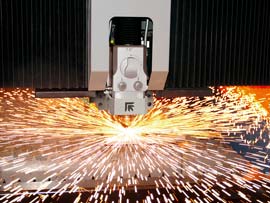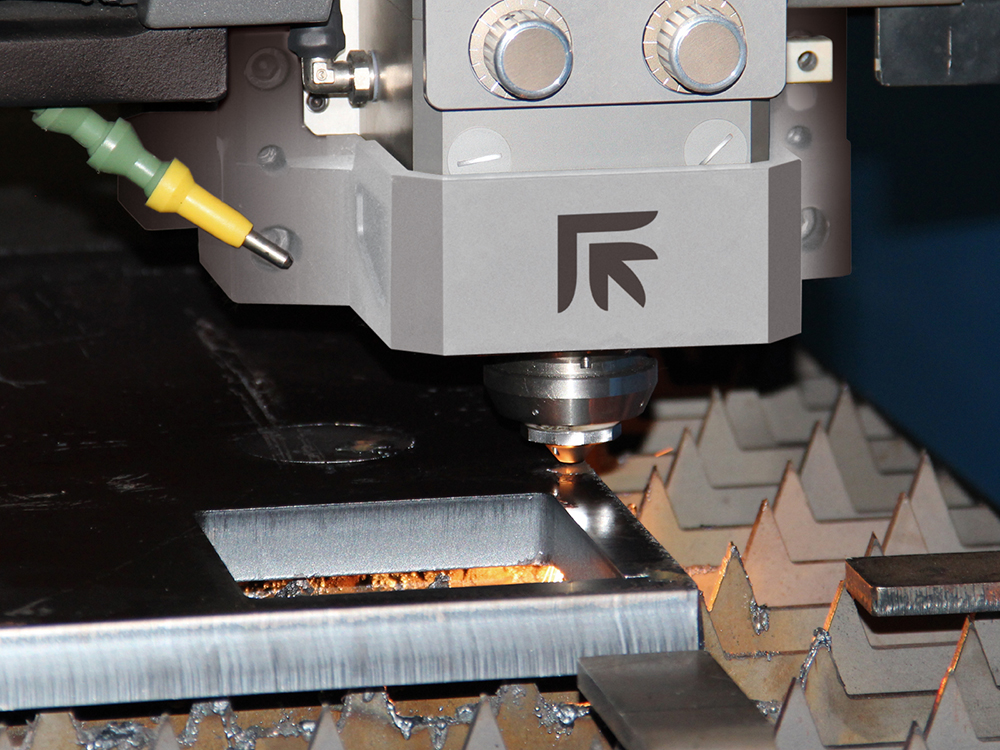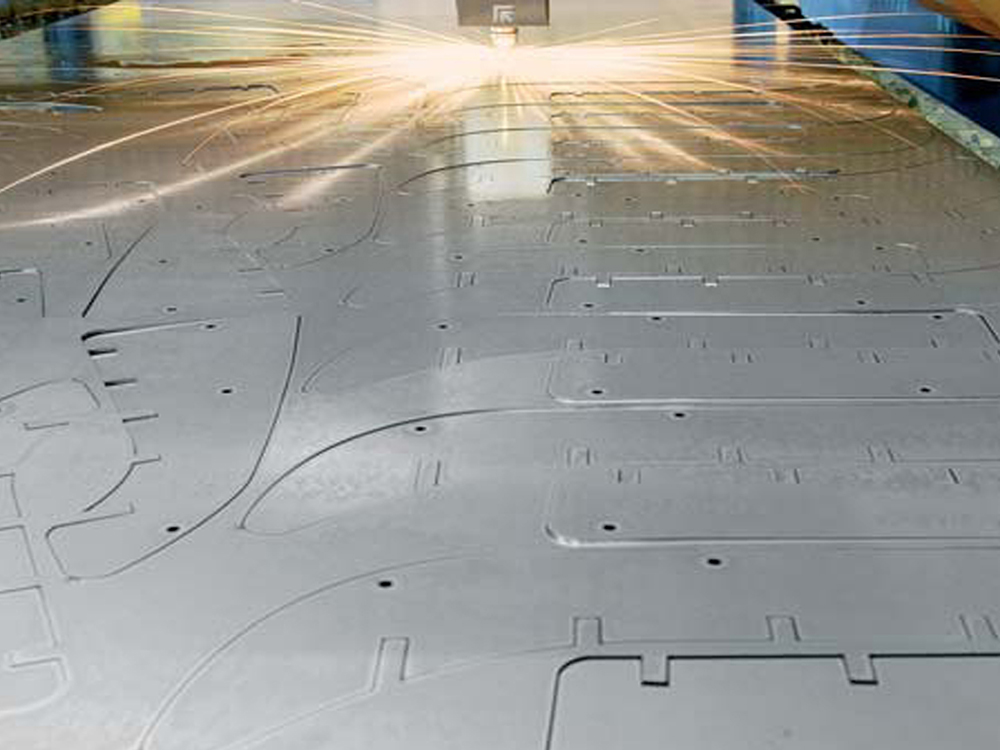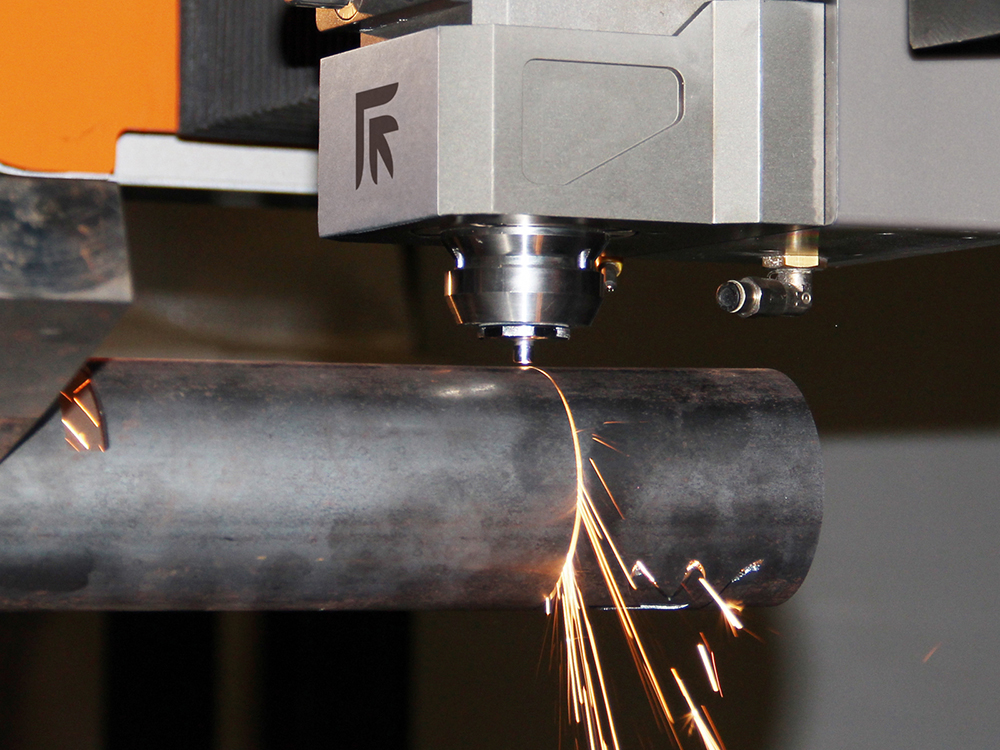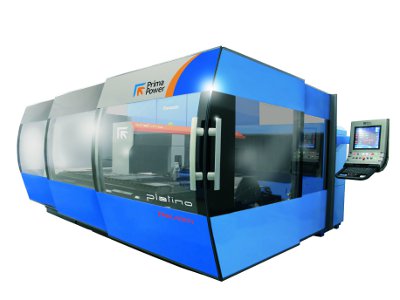 Punching
Punching
Another FMC (Flexible Manufacturing Cell) consisting of a Fin Power fully automated punch system utilizing a 5 stage storage tower providing minimal operator involvement for lights out operation.
Forming
Forming
The forming process is a critical step in our manufacturing process. Utilizing a Robotic Forming Cell with 3 material handling lanes for inbound / outbound product enables Newton to maximize efficiency. In addition we have (11) manual Press Brake systems (including the Trumpf TruBend 5050). Combining automation with skilled craftsmanship is the way Newton adds value to your product.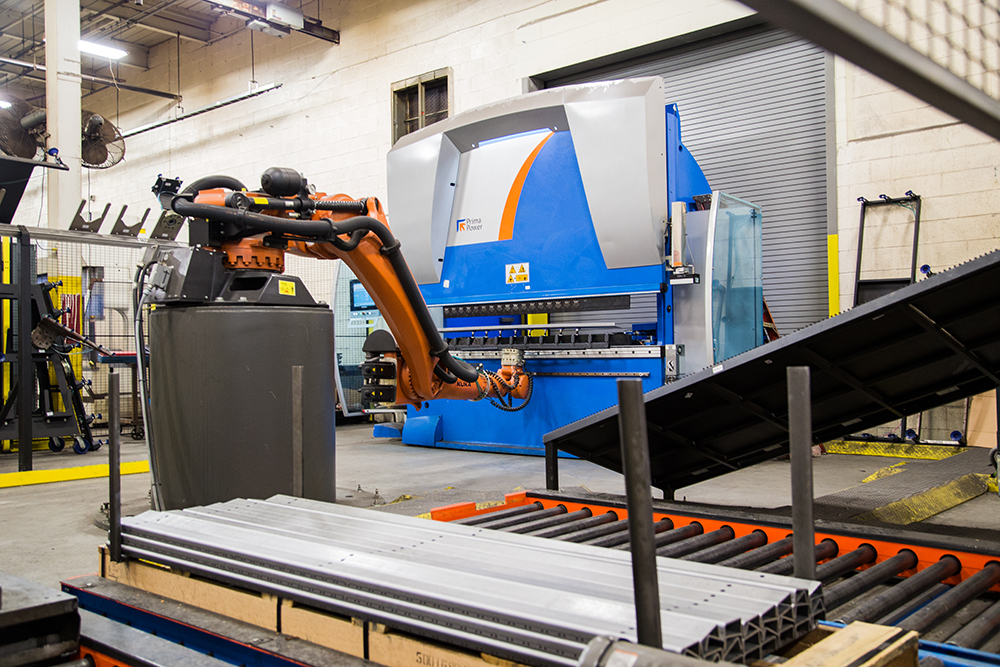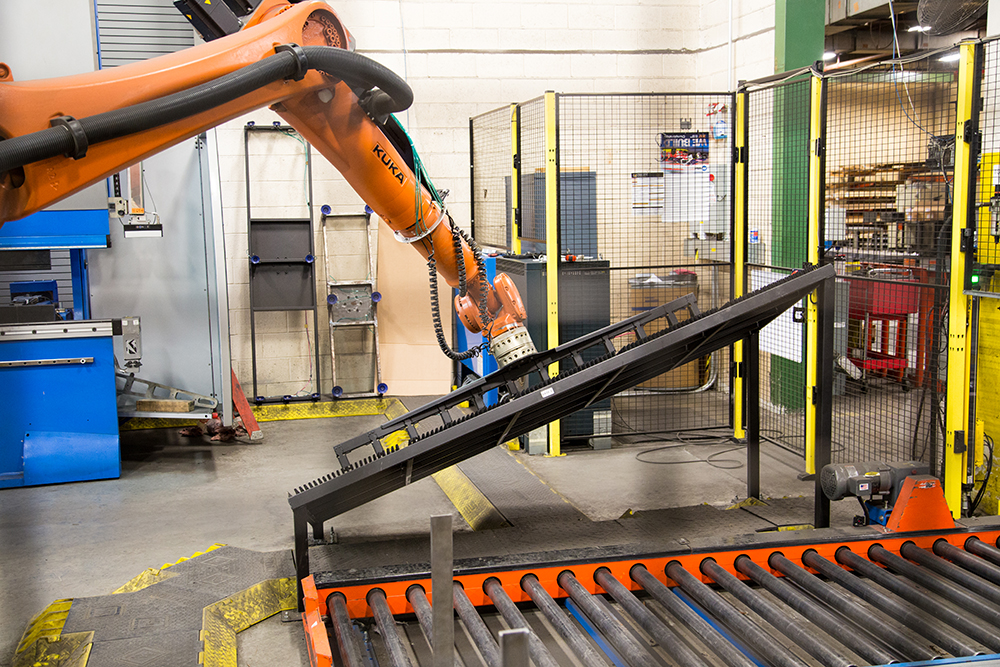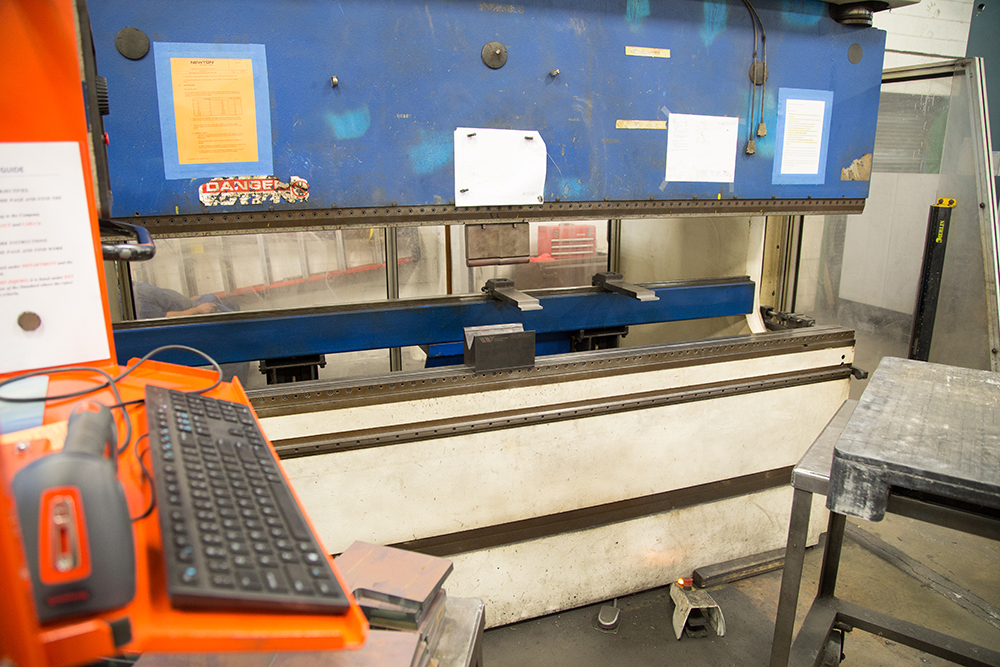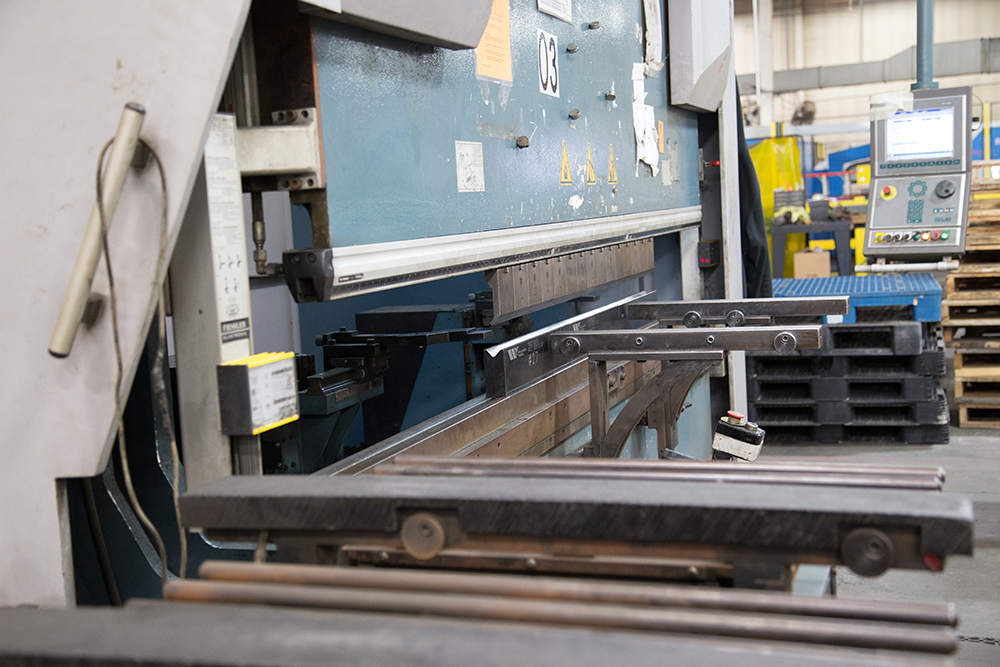 Welding
Robotic Welding
Investing heavily in robotics at Newton, the welding process has evolved as one of the most consistent operations in our facility. If custom low volume welding is required, Newton has the craftsmen to make it happen. Without a good consistent weld, the product has no chance for success
Welding Machinery List
(4) Orbital Positioning ABB/Westwood Robotic weld Cells, Aluminum, Steel or Stainless

(1) Dual Head
(3) Single Head

(8) Fixed Positioned ABB/Westwood Robotic weld Cells, Aluminum, Steel or Stainless

(5) Dual Head
(3) Single Head

(20+) Miller MIG and TIG Manual Welding Stations
(3) Spot welding 50, 100 and 200 KVA ¼" Aluminum, 3/8" Steel
Welding Specs
Both manual and robotic welding have the capabilities to weld Carbon Steel, Stainless Steel, Aluminum and Galvaneal.
Welding Specs
Welders are tested to the following AWS codes :
D1.1/D1.1M Structural Welding Code - Steel
D1.3/D1.3M Structural Welding Code - Sheet Steel
D1.2/D1.2M Structural Welding Code - Aluminum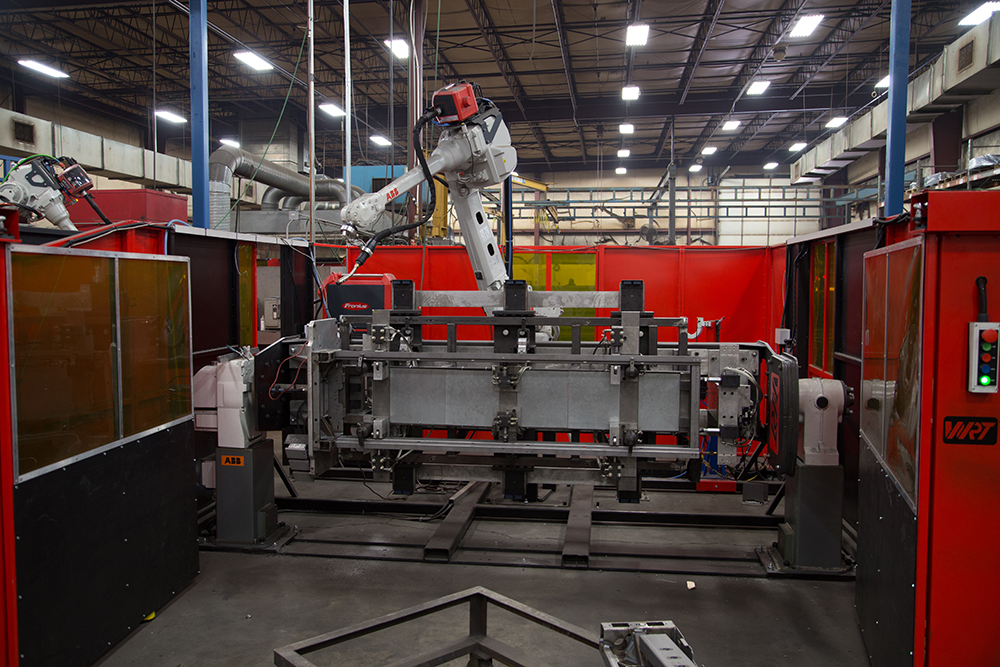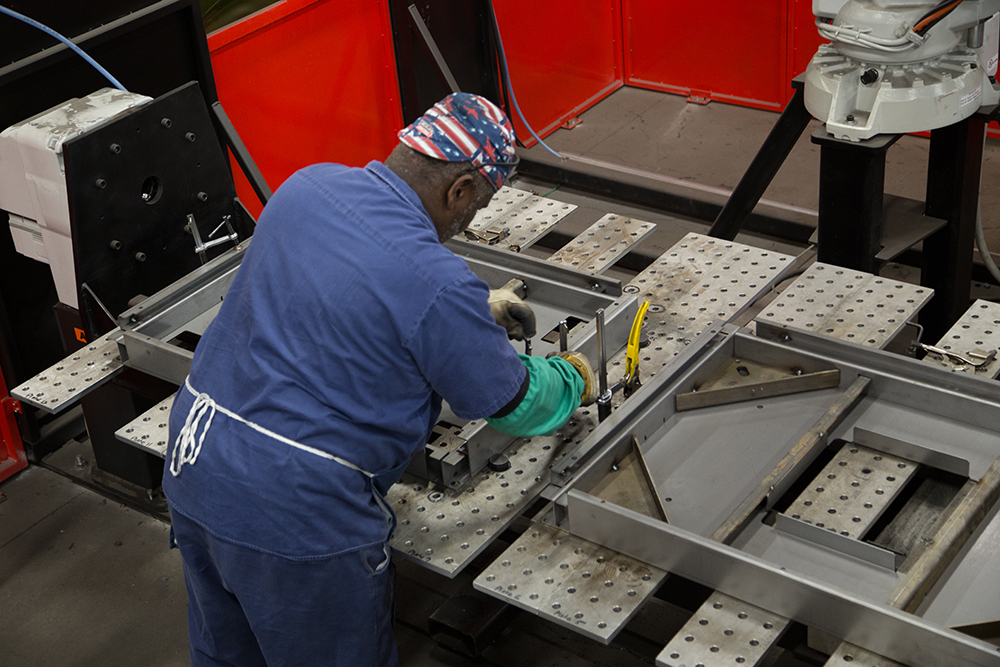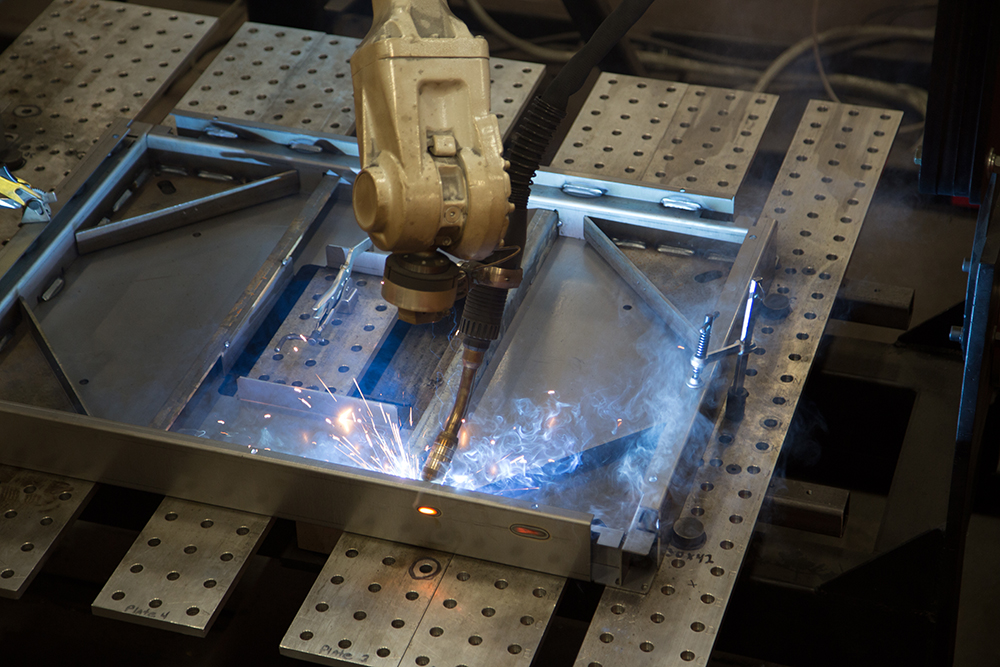 Finishing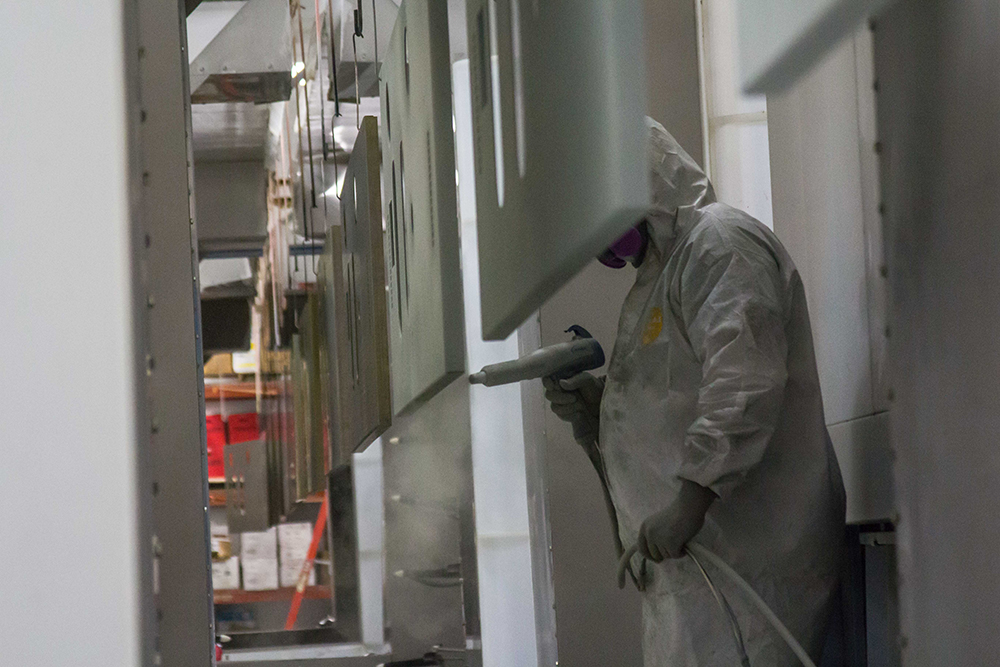 Finishing
The Newton finishing department includes a Nordson Powder Coat Paint System with a Prodigy quick color change capabilities. We currently provide over 30 color variations to our customers.