Newton Server Frame / Cabinet: 224000
Newton Server Cabinet / Frame
Newton Instrument Company designed this Cabinet / Frame solution directly for the Data environment. The Doors are perforated to provide intake/exhaust of airflow to network equipment. It also has optional removable side and top panels to suit most applications. The frame is a smooth finish to provide a visually appealing contrast. The Newton Server Cabinet will allow up to 38″ deep equipment and is EIA compliant. The uprights are equipped with .375 square cage nut holes to fit all standard server applications.
Drawings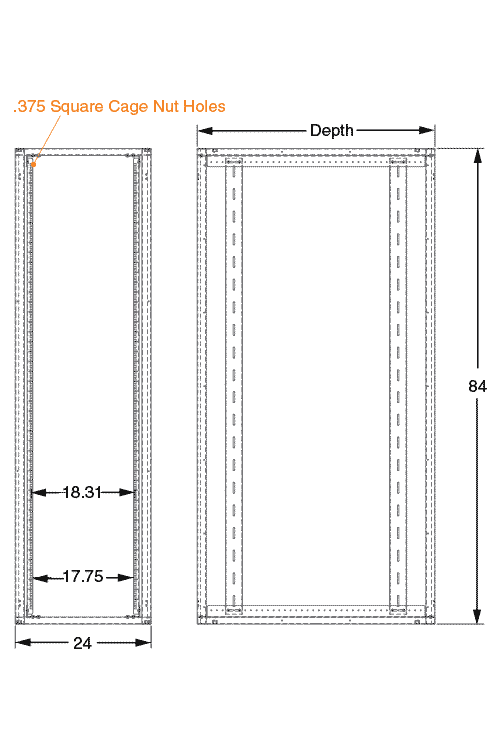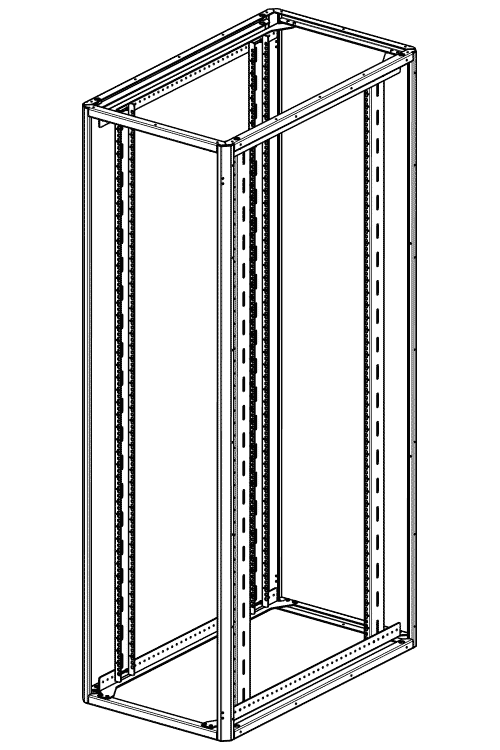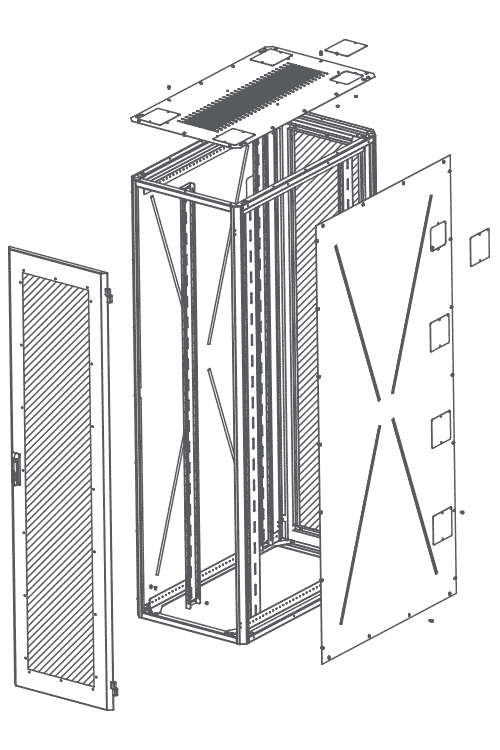 Features
Industry standard 84″ high but with 45 RMU to accommodate newest routers and switches.
Open base and top design for easy access to under floor or overhead cabling and airflow.
Outside Dimensions: Four post frame 84″H x 24″W x 42″D Full cabinet version 84″H x 24″W x 46″D (including doors, locks and sides)
Four full length mounting uprights included with each frame, with cage nut holes, perfect for server applications. (Cage nuts sold separately).
Mounting uprights fully adjustable from front to rear with EIA complaint 17.75″ spacing between them.
Fully welded 11 gauge steel chassis, statically tested to 2500 lbs. when secured to the floor.
Multiple masked areas in the base and top for ease of equipment grounding.
Easily connected together for multiple frame arrays.
Floor mounting kit, casters or leveling feet available.
Ordering Info Newton Server Cabinet /Frame
Ordering Table

| Part Number | Description | Height | Width | Depth | A | B | Hole Pattern |
| --- | --- | --- | --- | --- | --- | --- | --- |
| 2239990145 | Cabinet | 7′ | 24″ | 46″ | 17.75″ | 18.31″ | EIA Universal |
Accessory Kit

| Part Number | Description | QTY |
| --- | --- | --- |