Newton Cabinets, Frames and Enclosures: Bolt-together Server Frame
Adjustable to 19″ or 23″ configurations
Drawings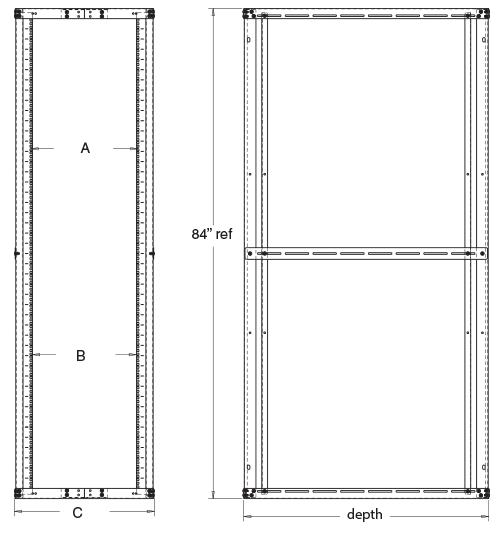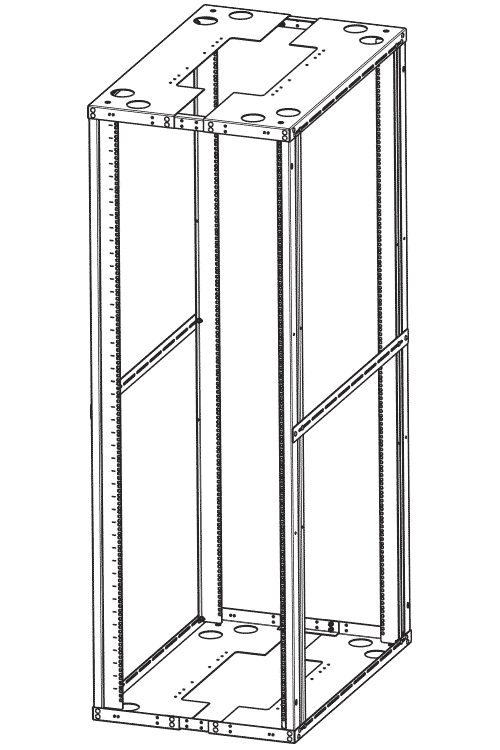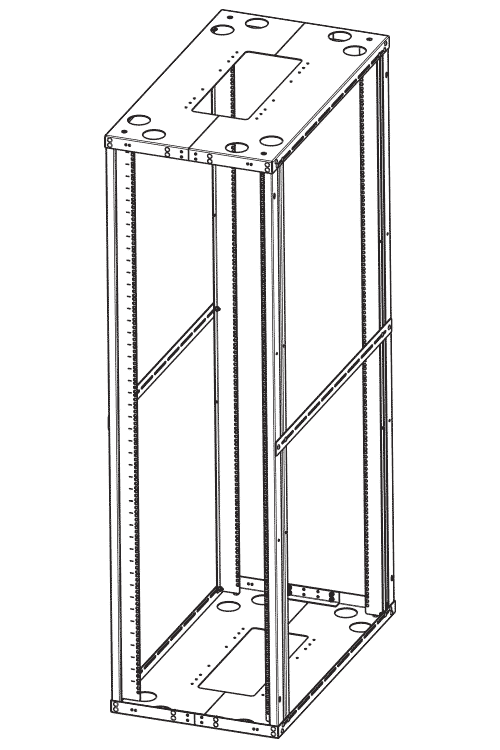 Features
Simple design -- Compatible with Newton Vertical cable managers (NSCM series) Mounting holes to attach four sizes of cable rack to the top. Cable management access in top and base.
Easy to assemble -- Once unpacked, this frame will typically take about an hour to assemble. All of the bolts are a carriage bolt style, allowing assembly by one person and giving the added benefit of a self squaring feature.
Packaging -- The deepest server frame is an impressive 24W x 42D x 84H when assembled but when shipped, the box is less than 85″ x 16″ x 3″ and can be shipped by most major carriers without a pallet.
Cost effective -- Bolt together design reduces part count and cost. Flat pack container drastically cuts shipping costs.
Flexibility -- Equipment mounting uprights designed to accept cage nuts in various sizes. Frame is easily converted from 19″ to 23″ width.
Custom Applications -- If this is not an exact match of what you are looking for, Newton can custom design a server frame to your requirements. All we need is a small minimum purchase and we can customize the frame for height, depth, mounting hole pacing, color etc. Just call and ask !
Frame Dimensions

| Configuration | A | B | C |
| --- | --- | --- | --- |
| 19″ | 18-5/16″ | 17-3/4″ | 24″ |
| 23″ | 22-5/16″ | 21-3/4″ | 28″ |
Note:
Frame must be anchored to the floor for top-loading stability.
Mounting hardware options must be ordered separately, refer to 2223780000, 2223780100 or 2223780200