Newton Security Cage Panels
Types of Panels for Newton Security Caging
Roof Panels
Roof panels currently available are 39″ x 84″ and 46″ x 46″. These panels are sufficient to cover most cage sizes, but will usually need trimming to fit.
Cage Panel Fixing Angles Are available to cover the roof panel cut edges, giving the appearance of a plain straight edge.
Custom roof panels can be designed per specific requirements upon request.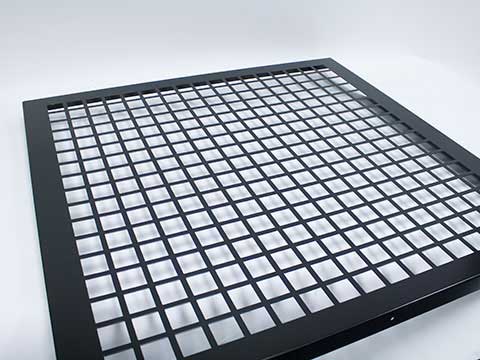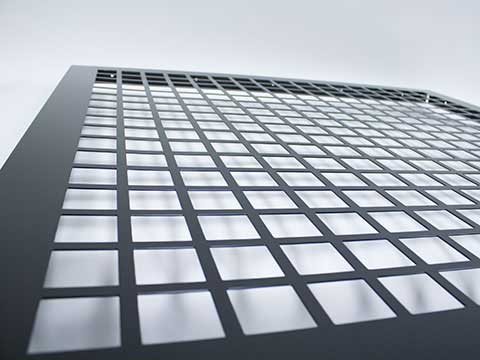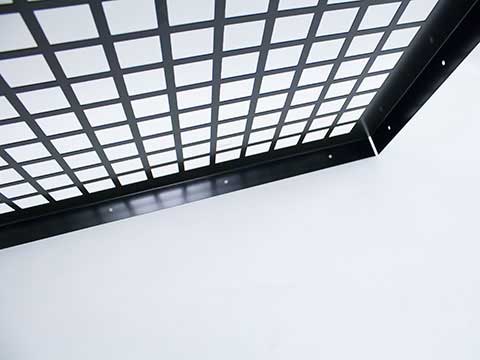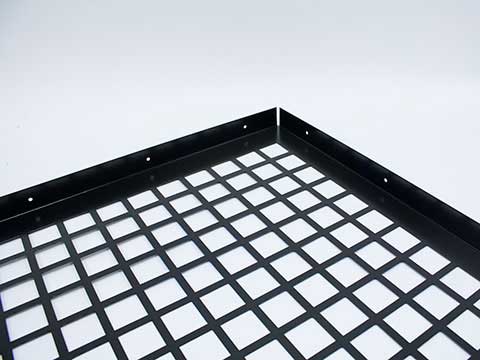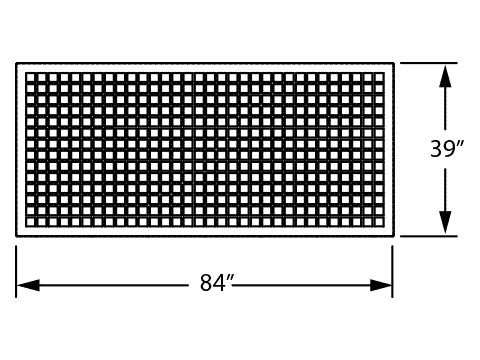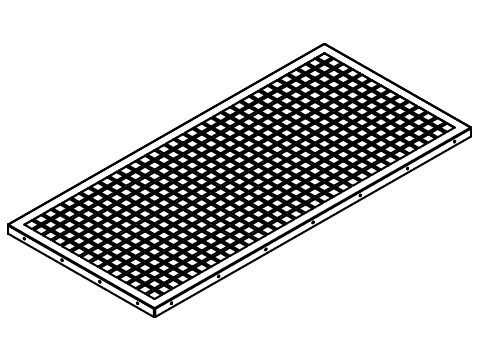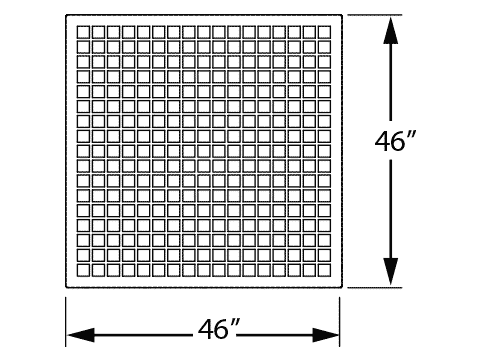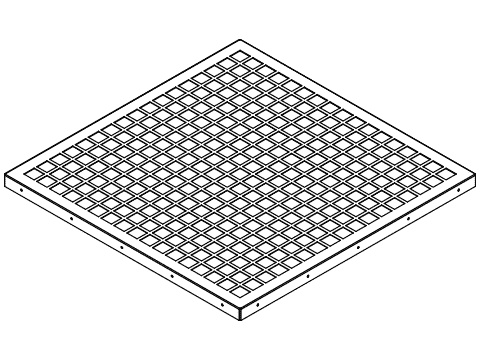 Roof Panel Ordering

| Newton Part # | Type | Description | Color |
| --- | --- | --- | --- |
| 2228510048 | Panel | CAGE ROOF PANEL 46"X47"ALUM W/ 3in HOLE | Black |
| 2228520048 | Panel | CAGE ROOF PANEL 30" X 82" ALUM | Black |
| 2228520148 | Panel | CAGE ROOF PANEL 31" X 82" ALUM RP-82" X 31" | Black |
| 2229160048 | Panel | RP-8X10-AU CAGE ROOF PANEL, WIRE | Black |
| 2229160148 | Panel | RP-8X8-AU CAGE ROOF PANEL,WIRE | Black |
| 2230570048 | Panel | CAGE ROOF PANEL 46.75 "X 48" ALUMINUM | Black |
| 2230750048 | Panel | 39" X 84" CAGE ROOF PANEL ALUM | Black |
| 2230840048 | Panel | CAGE ROOF PANEL 51"X52.5" ALUM | Black |
| 2231190048 | Panel | 36.75"X69.67" CAGE ROOF PANEL ALUMINUM | Black |
| 2231410048 | Panel | CAGE ROOF PANEL 39.33" X 67.5" ALUMINUM | Black |
| 2231920048 | Panel | CAGE ROOF PANEL 43.75"X 48.25" ALUMINUM | Black |
| 2231950048 | Panel | CAGE ROOF PANEL 47"X 59" ALUMINUM | Black |
| 2231970048 | Panel | CAGE ROOF PANEL 45.9 "X 45.9" ALUMINUM | Black |
| 2237500048 | Panel | CAGE ROOF PANEL 29.0" X 58.0" ALUMINUM | Black |
| 2239750048 | Panel | CAGE ROOF PANEL 46" X 47" ALUM 2" SQ. HOLES | Black |
| 2230760048 | Roof Support | 3" X 3" 11GA CAGE ROOF SUPPORT | Black |
| 2229980048 | Fixing Angle | CAGE ROOF PANEL FIXING ANGLE | Black |
| 22273800GN | Cover | CAGE ROOF COVER 5'-10 1/4" | Green |