Newton Security Cage Panels
Types of Panels for Newton Security Caging
Side Panels
Offered in a variety of sizes, the enhanced range of Newton side panels are made of sturdy 16 gauge steel and painted with a powder coat, polyester paint for a long lasting and durable finish.
The standard 1-1/2" square hole pattern is punched to provide open panel architecture giving lighter weight while still providing strength and air flow management.
1/2" square and solid (vision proof) hole patterns are also available in three standard widths.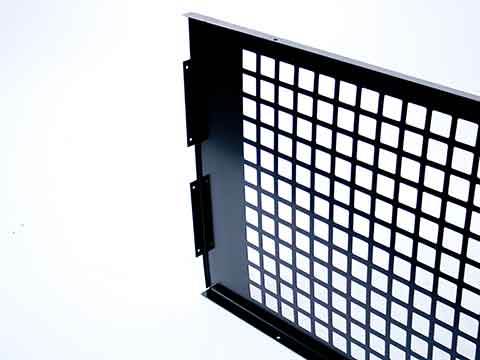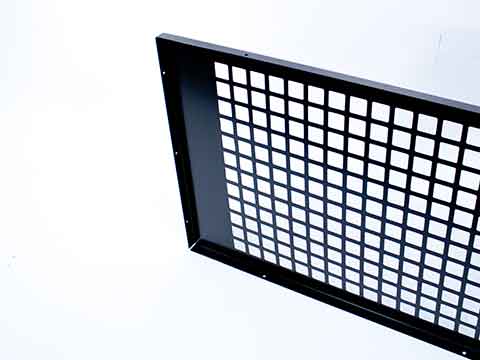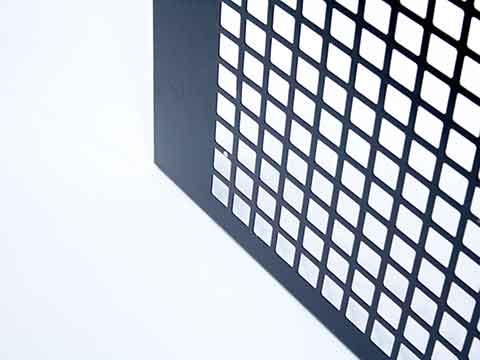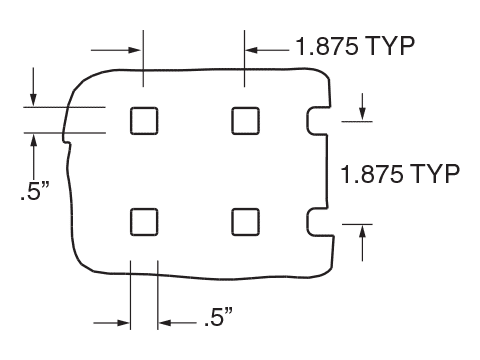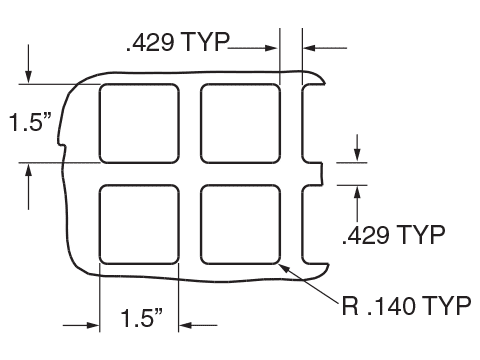 Side panel Ordering

| Newton Part # | Type | width | Hole Pattern | Height |
| --- | --- | --- | --- | --- |
| 2226510048 | small | 26.4″ | 0.5″ square holes | 94.5″ |
| 2229130048 | small | 26.4″ | 1.5″ square holes | 87.875″ |
| 2227930048 | small | 26.4″ | 1.5″ square holes | 94.5″ |
| 2228280048 | small | 26.4″ | Vision proof (solid) | 94.5″ |
| 2229560048 | small | 26.4″ | Vision proof (solid) | 87.875″ |
| 2229240048 | medium | 38″ | 1.5″ | 94.5″ |
| 2226520048 | large | 40.9″ | 0.5″ square holes | 94.5″ |
| 2229140048 | large | 40.9″ | 1.5″ square holes | 87.875″ |
| 2227940048 | large | 40.9″ | 1.5″ square holes | 94.5″ |
| 2229570048 | large | 40.9″ | Vision proof (solid) | 87.875″ |
| 2228290048 | large | 40.9″ | Vision proof (solid) | 94.5″ |
| 2231110048 | large | 40.9″ | Hybrid | 94.5″ |
| 2226530048 | extra large | 45.9″ | 0.5″ square holes | 94.5″ |
| 2229310048 | extra large | 45.9″ | 1.5″ square holes | 87.875″ |
| 2229260048 | extra large | 45.9″ | 1.5″ square holes | 94.5″ |
| 2231120048 | extra large | 45.9″ | Hybrid | 94.5″ |