Newton Seismic Cabinet -- With Brushes & Open Air Doors
NSC -- 30 X 48 X 84
Newton Instrument Company is proud to announce the latest innovative GR63 Zone 4 Seismic Cabinet. Our new 30″ W X 48″ D X 84″ H GR63 Zone 4 Seismic Cabinet that will support 1600 pounds of equipment.

Please call for additional information.
Features include:
Front and rear vented secure doors.
Right and left removable side panels.
(2) 3" X 18" Cable management access slots in the base of the cabinet.
Masked grounding locations inside and outside of cabinet.
Grommets for air containment.
Removable center top cover.
5 X 5 cable manager holes in the top in each corner.
12-24 tapped 45 RU EIA Universal Hole Spacing.
GR63 tested and passed with 1600 pounds of equipment
19" EIA compliant.
Images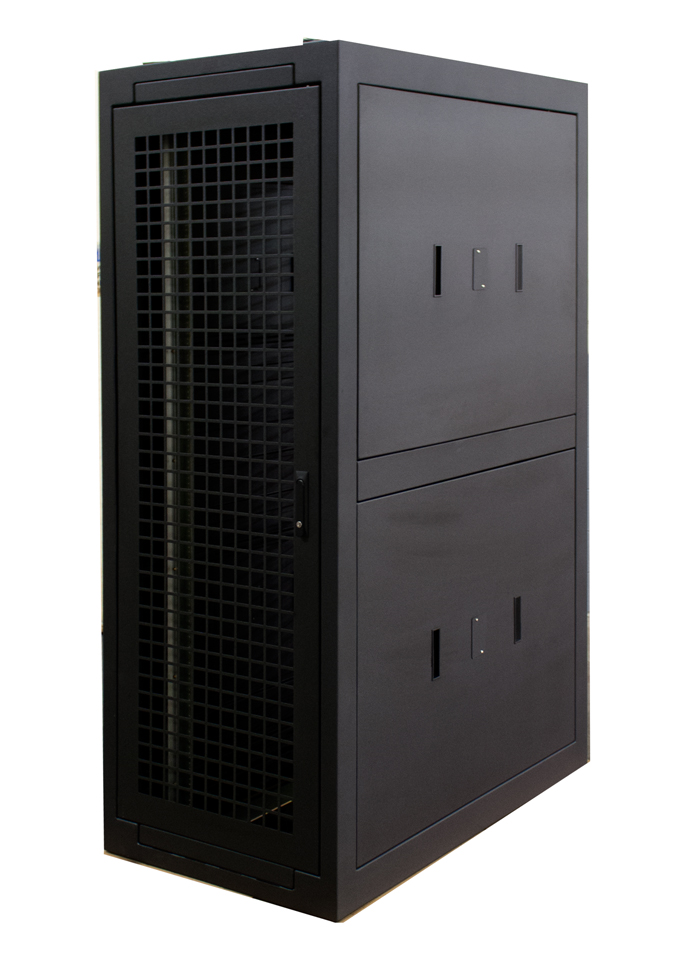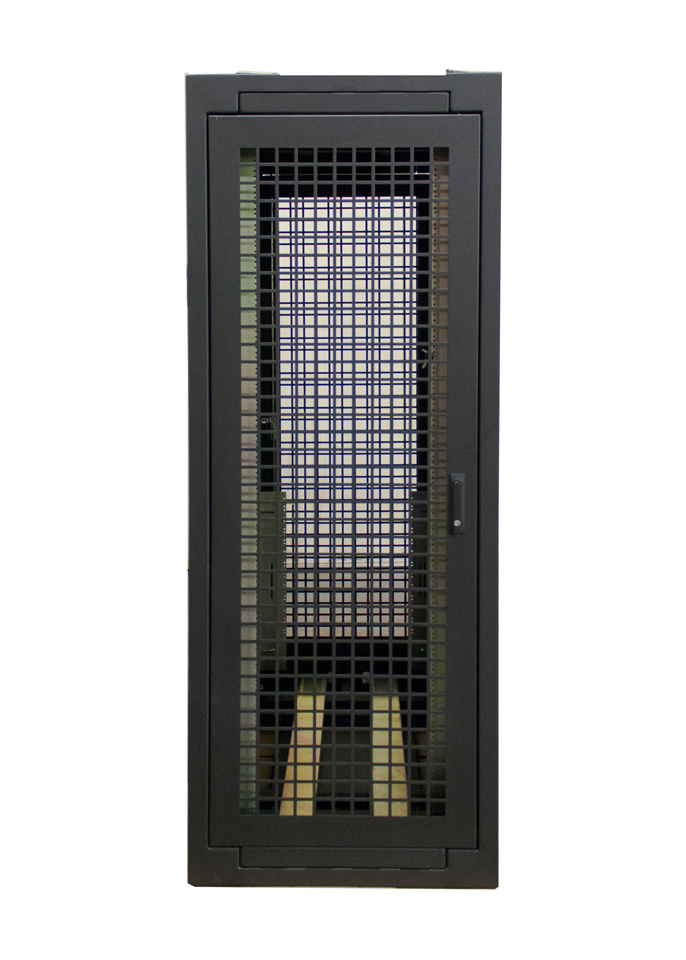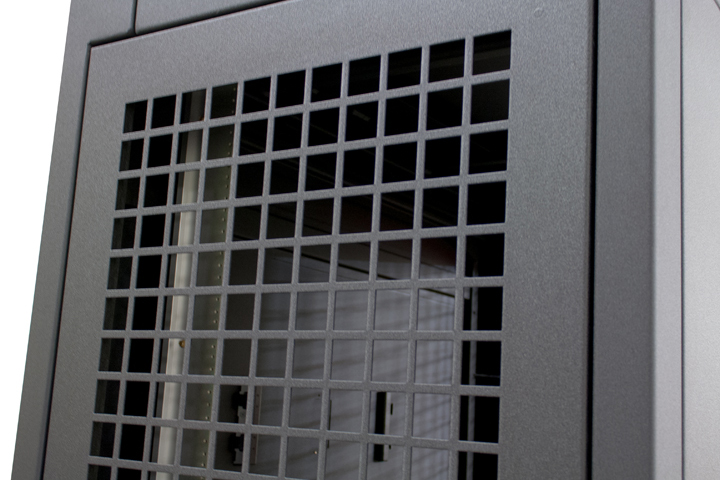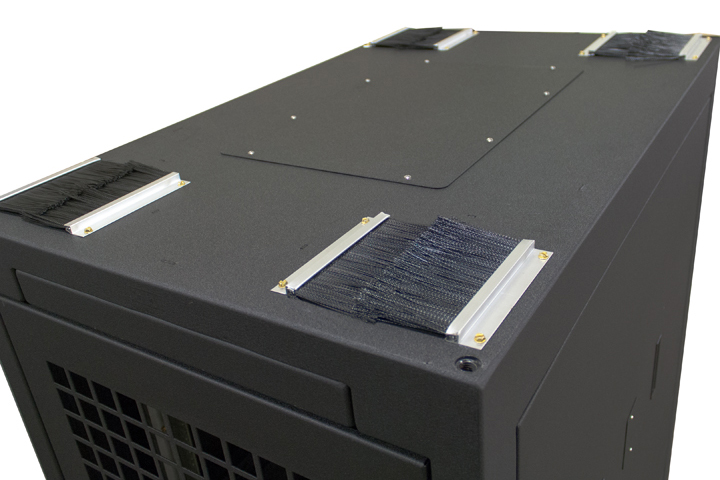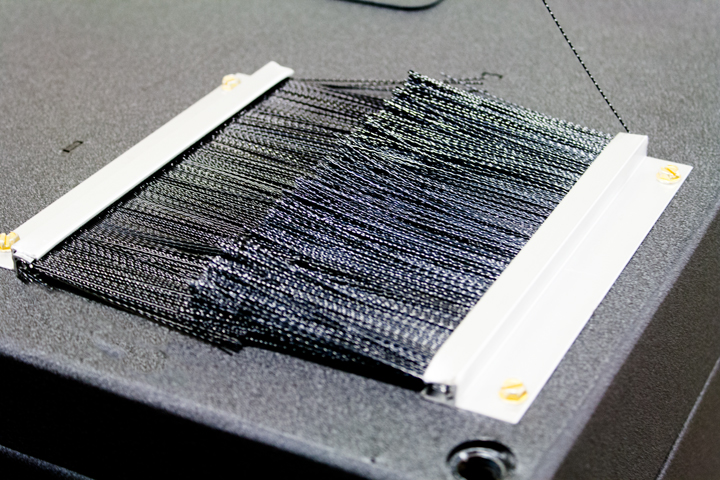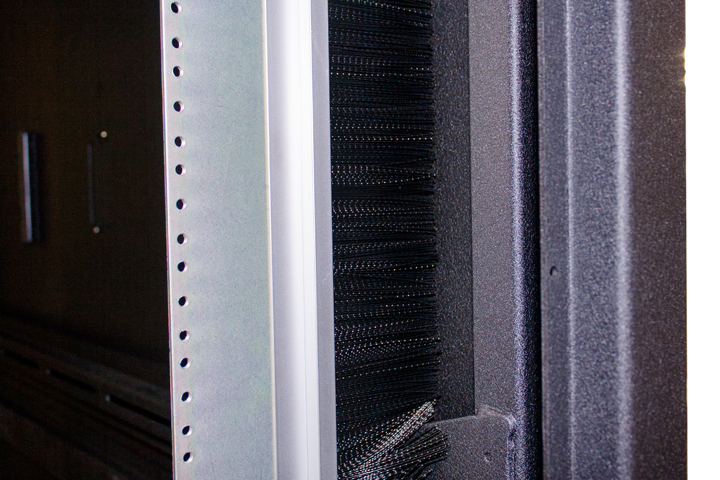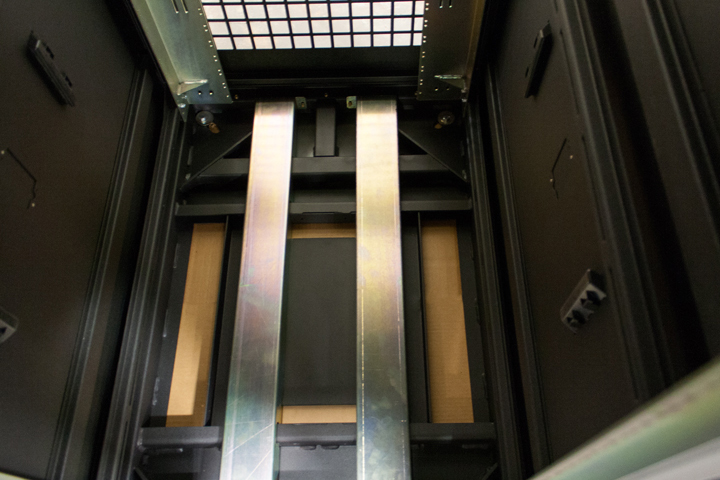 Drawings
Cabinet exploded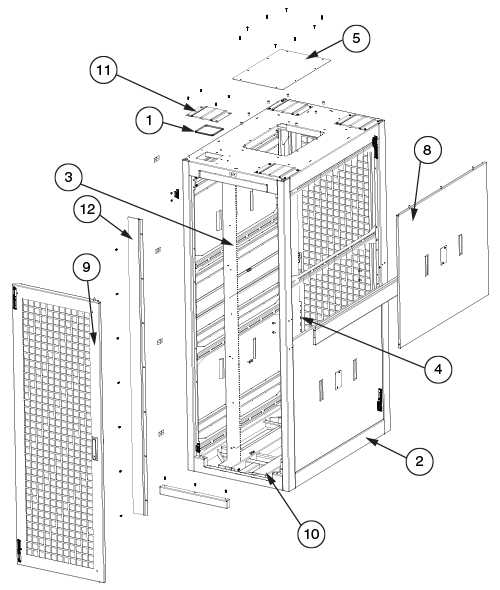 Footprint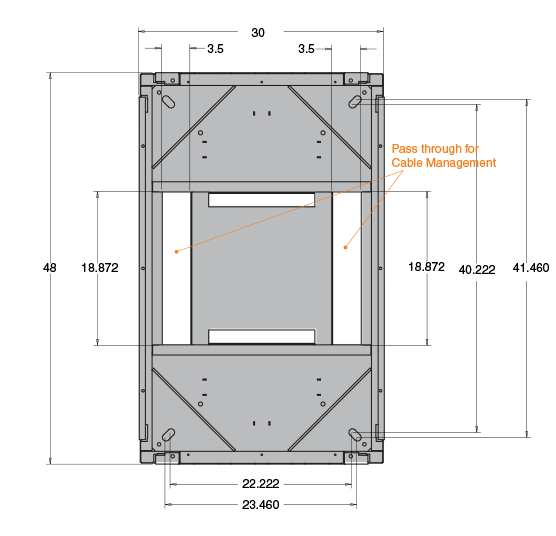 Stock List
| Item | QTY | Description |
| --- | --- | --- |
| 1 | 4 | Grommet |
| 2 | 1 | NSC |
| 3 | 2 | Full Height Mounting Uprights |
| 4 | 2 | Half Height Mounting Upright |
| 5 | 1 | Top Panel |
| 6 | 4 | Release Hinge -LH |
| 7 | 4 | Release Hinge - RH |
| 8 | 4 | Side panel Assembly |
| 9 | 2 | Door Assembly |
| 10 | 2 | Slider Rail |
| 11 | 8 | Top Brush Containment |
| 12 | 2 | Vertical Brush Containment |
Top