Equipment Racks: NBR
Newton Battery Rack
Designed specifically to hold batteries for back up applications in central office or data center applications.
The rack is a standard width for 23″ equipment. The rack can be purchased separately or as a kit.
The standard kit consists of a rack, base cover, three shelves, two power bus bars (with protective covers) and a kit of cable managers.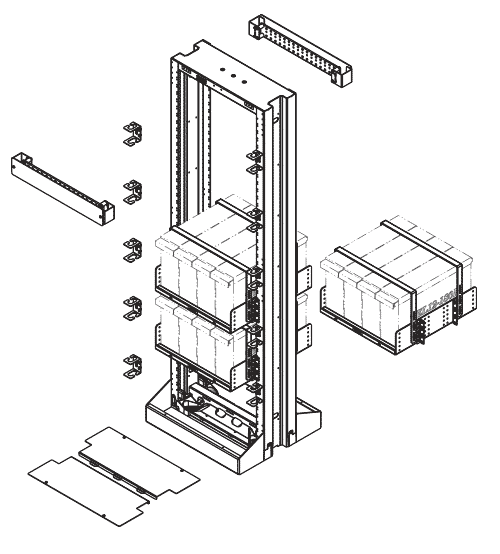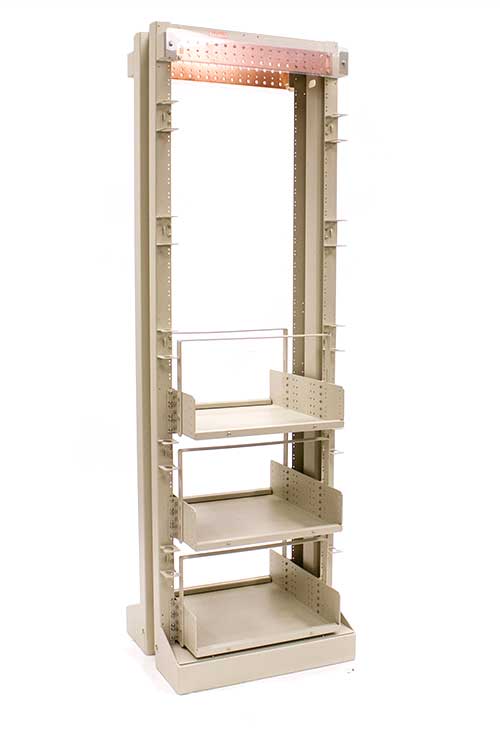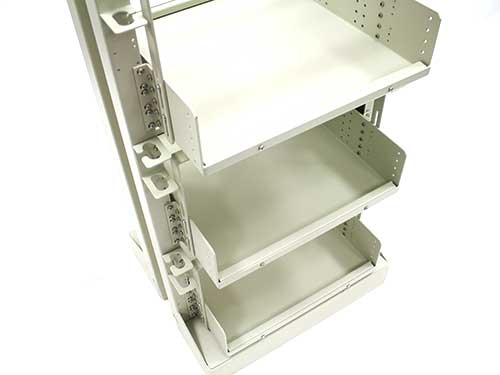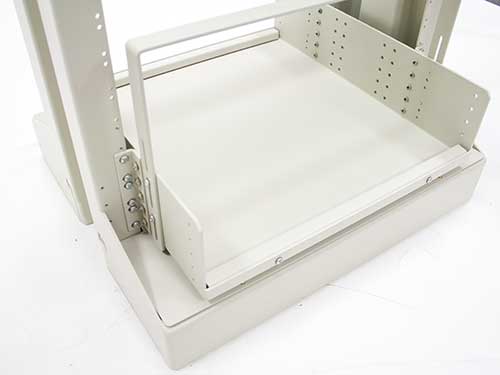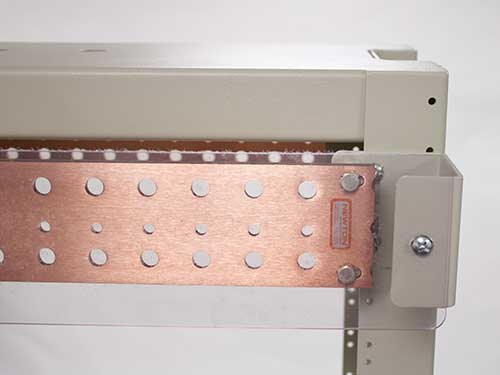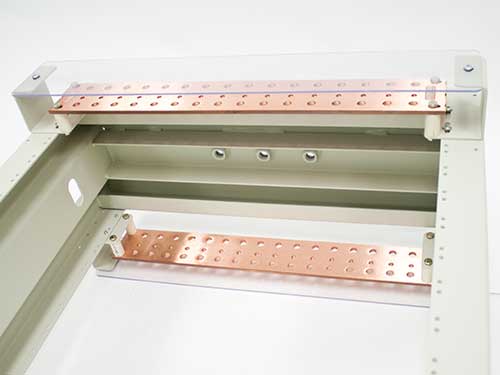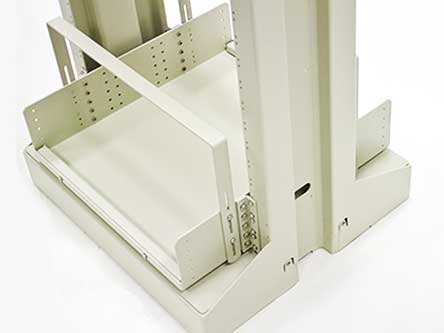 Table below shows complete part numbers for a limited selection of NBR . Newton has several NBR configurations to fit your application, contact your Customer Service Representative. for other height and mounting options
NBR Ordering Table

| Part Number | Rack | Height | Description |
| --- | --- | --- | --- |
| 2228660130 | 19″ | 7′-0″ | Universal Battery Shelf Kit |
| 2228660230 | 23″ | 7′-0″ | Universal Battery Shelf Kit |