Equipment Racks: NFR
Newton Formed Rack
The Newton Formed Rack is a high-quality, versatile, and cost-effective premise-style equipment rack solution for both telecommunication and data requirements.
Available as a bolted self-assembly version or fully welded in multiple mounting hole configurations.
The bolted kits are shipped unassembled in a compact, secure package in order to maximize storage space and minimize shipping costs.
NFR Series
Data Style EQ Rack
| Dimensions | 19″ | 23″ |
| --- | --- | --- |
| A | 17-3/4″ | 21-3/4″ |
| B | 18-5/16″ | 22-5/16″ |
| C | 20-1/4″ | 24-1/4″ |
| D | 16″ | 20″ |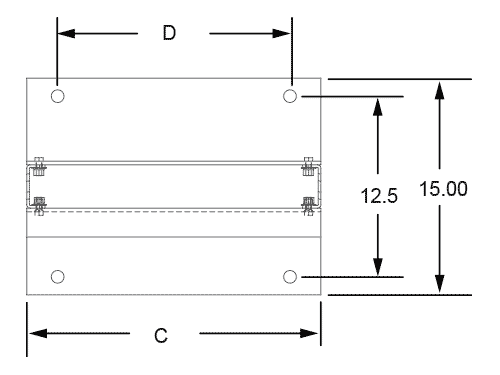 Features
Conforms to EIA-310-D
Single top angle.
Double-sided #12-24 tapped uprights with 5 engagement threads
Base and top angles bolted to 3/8-16 tapped uprights enabling quick & easy assembly and squaring.
Side-by-side junction hole pattern allows rack to be bolted to most manufacturer racks
Standard EIA universal (5/8″ - 5/8″ - 1/2″) mounting hole pattern
1200 Lb. Static load capacity (weight must be evenly distributed)
Approximate weight of 84″ / 7′-0″ rack is 90 lbs.
Multiple heights and finishes available (see chart below)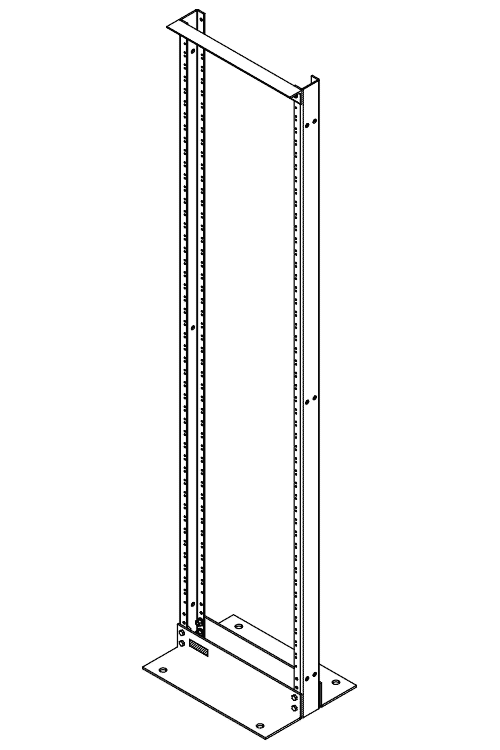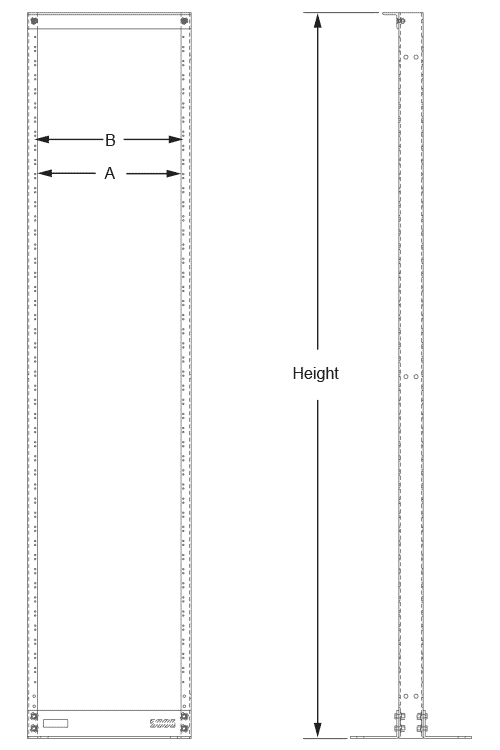 Table below shows complete part numbers for a limited selection of SUFERs . Newton has several SUFER configurations to fit your application, contact your Customer Service Representative for other height and mounting options