Equipment Racks: Network Bay
Newton's Unequal Flange Equipment Racks
The Network Bay is an Unequal Flange Equipment Rack. Several ordering options are available including open or closed duct, various height options in 19″ or 23″ widths and optional top angle. Mounting hole patterns are available in EIA WIde, EIA Universal, WECO
Newton's non-seismic Network Bay is a more cost effective option for those regulated telecommunications offices that do not require seismically rated equipment racks.
Network Bay configuration
This is the Network Bay with a standard upright (no return flanges), giving a little more room for inter bay wire harnesses. The base cover is a nominal 4″ high with the 1st mounting hole at 5″ from bottom of frame.
004401xxxx - 004417xxxx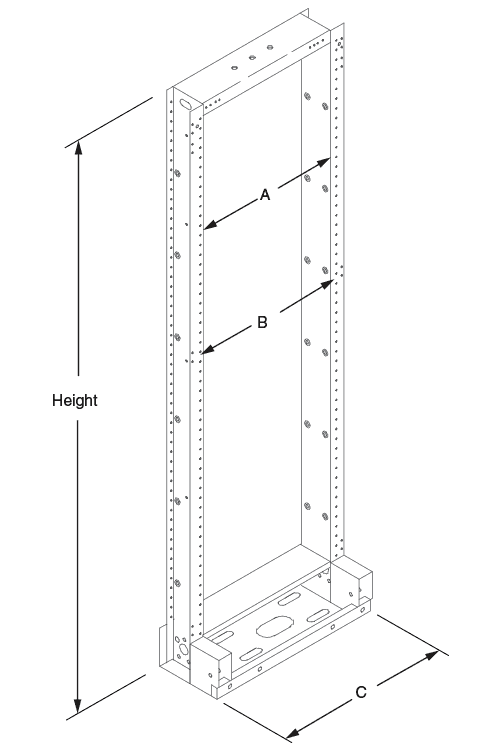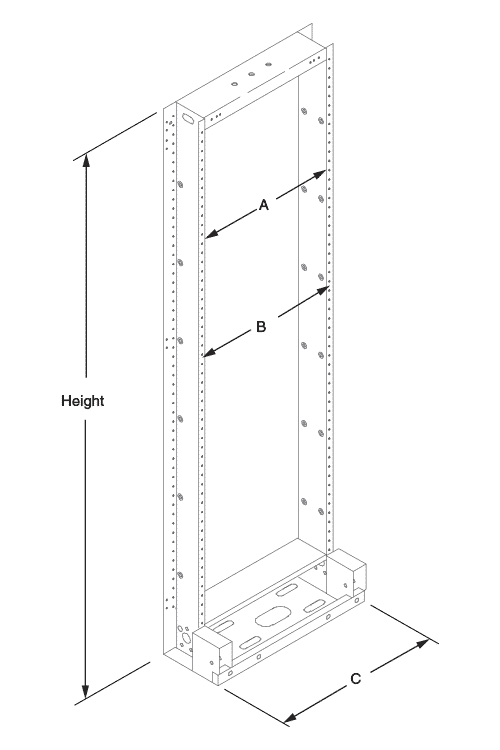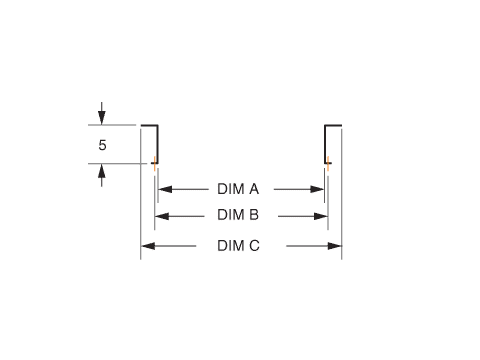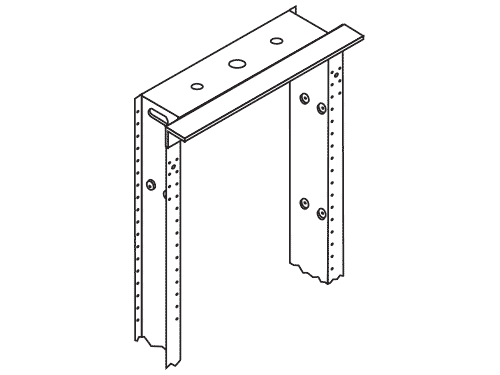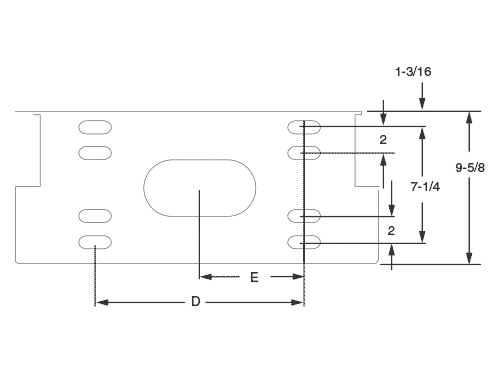 Notes
XX= finish code; standard finish, 64. Others available upon request.
Front and rear of frame tapped for 12-24 screws.
Cable tie mounts are included
Order cable tie bar kit (0041190110) separately.
Order accessories as required.
Table below shows complete part numbers for a limited selection of Network Bays . Newton has several Network Bay configurations to fit your application, contact your Customer Service Representative for other height and mounting options
Network Bay Ordering TABLE

| Part Number | A | B | C | D | E | Rack | Duct | Hole Pattern | Mounting Spaces | Height |
| --- | --- | --- | --- | --- | --- | --- | --- | --- | --- | --- |
| 0044010164 | 21-1/2″ | 22-5/16″ | 25-15/16″ | 16″ | 12-15/16″ | 23″ Network Bay | closed | WECO | 77 | 7′-0″ |
| 0044020164 | 21-1/2″ | 22-5/16″ | 25-15/16″ | 16″ | 12-15/16″ | 23″ Network Bay | closed | EIA WIde | 44 | 7′-0″ |
| 0044060164 | 21-1/2″ | 22-5/16″ | 25-15/16″ | 16″ | 12-15/16″ | 23″ Network Bay | open | WECO | 77 | 7′-0″ |
| 0044070164 | 21-1/2″ | 22-5/16″ | 25-15/16″ | 16″ | 12-15/16″ | 23″ Network Bay | open | EIA WIde | 44 | 7′-0″ |
| 0044110164 | 17-1/2″ | 18-5/16″ | 25-15/16″ | 12″ | 10-15/16″ | 19″ Network Bay | closed | WECO | 77 | 7′-0″ |
| 0044120164 | 17-1/2″ | 18-5/16″ | 25-15/16″ | 12″ | 10-15/16″ | 19″ Network Bay | closed | EIA WIde | 44 | 7′-0″ |
| 0044170164 | 17-1/2″ | 18-5/16″ | 25-15/16″ | 12″ | 10-15/16″ | 19″ Network Bay | open | EIA WIde | 44 | 7′-0″ |