Equipment Racks: Seismic Network Bay
Newton's Seismic Unequal Flange Equipment Racks
The Seismic Network Bay is a Seismically rated Unequal Flange Equipment Rack. Several ordering options are available including open or closed duct, various height options in 19″ or 23″ widths and optional top angle. Mounting hole patterns are available in EIA WIde, EIA Universal, WECO
Newton's 7′–0″ Seismic Network Bay meets the earthquake criteria (Seismic Zone 4) of Telcordia Document GR-63-core when loaded with 500 pounds to simulate rack Mounted equipment.
Seismic Network Bay configuration
This Seismic Network Bay has a strengthened upright that includes "return flanges", an extra bend at the end of the front mounting surface that adds rigidity. Essential when subjecting the rack to a zone 4 shake test.
The base cover of this Network bay is 4″ from the floor, the 1st mounting hole starts at 5″ from bottom of frame.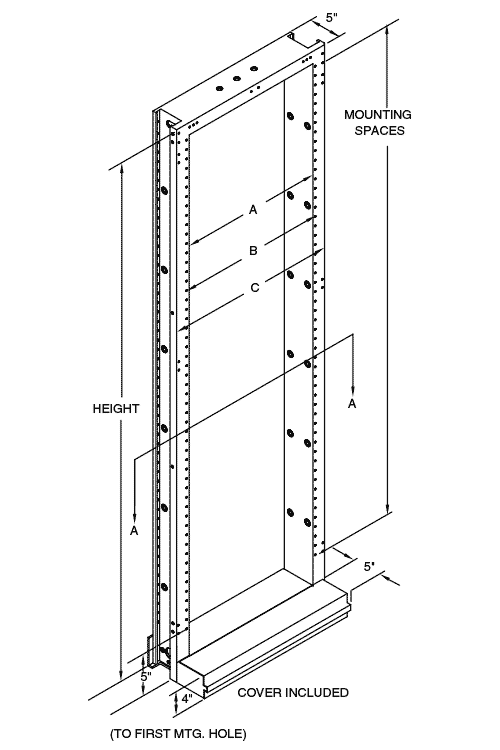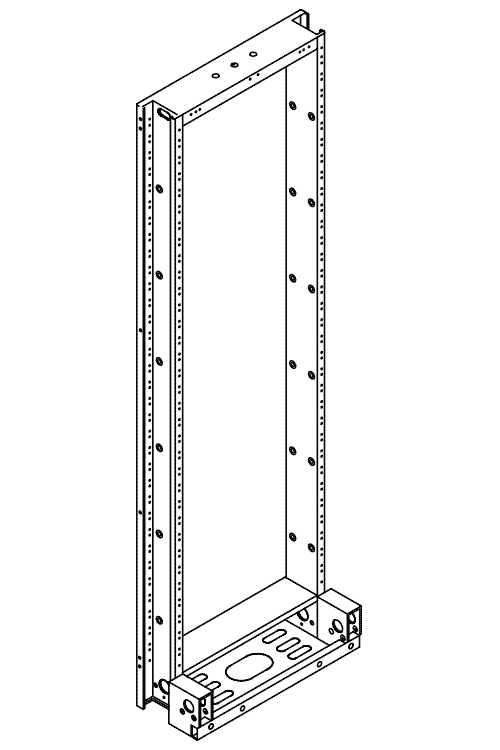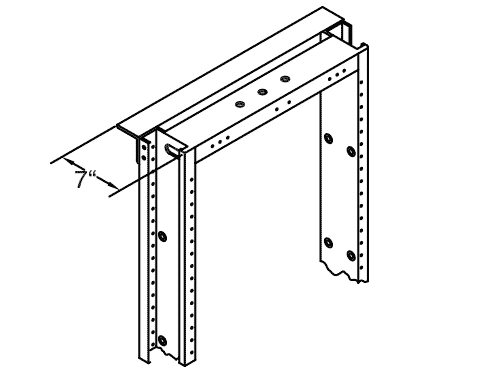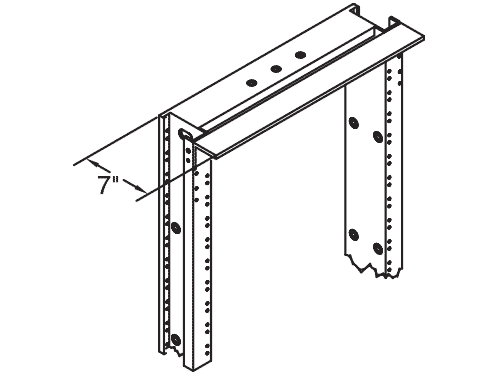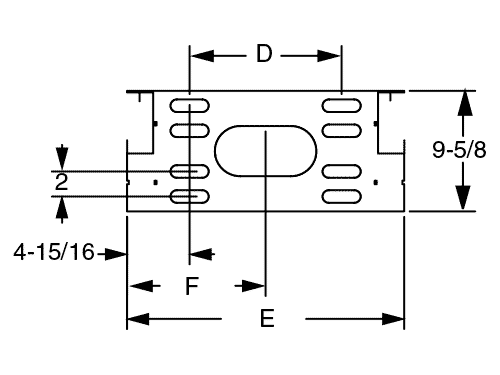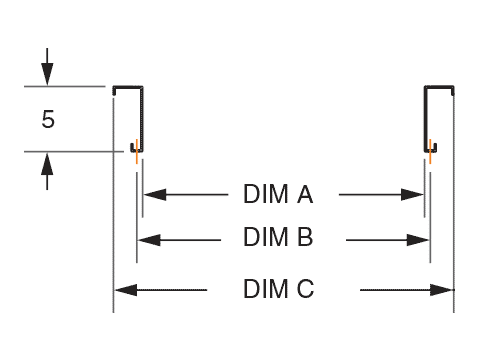 Notes
Available in closed duct (wide flange on guard rail side to the front) or open duct (narrow flange on guard rail side to the front) versions. Open duct with EIA wide spacing shown
Front Guard Rail is provided.
Four 2″ square washers are included with seismic versions.
Provision for attachment of user-provided two-hole grounding lug.
Provision (three weld nuts) for attachment of user-provided 5/8″ threaded rod.
For 7′-0&Pime; and 7′-6&Pime; racks with a top angle, subtract one mounting space from that shown for 7′-0&Pime; and 7′-6&Pime; rack without a top angle
Base mounting pattern (refer to section a-a) meets the criteria of GR-63-core, figure 2-1b
Rack must be secured to concrete floor using seismic floor mounting kit (222128xxxx, 004615xxxx Or equivalent). Installing this rack in any other manner may impact load capacity and seismic performance.
Table below shows complete part numbers for a limited selection of seismic Network Bays . Newton has several seismic Network Bay configurations to fit your application, contact your Customer Service Representative for other height and mounting options
Seismic Network Bay Ordering Table

| Part Number | A | B | C | D | E | F | Rack | Duct | Hole Pattern | Mounting Spaces | Height |
| --- | --- | --- | --- | --- | --- | --- | --- | --- | --- | --- | --- |
| 0047010164 | 21-1/2″ | 22-5/16″ | 25-15/16″ | 16″ | 25-7/8″ | 12-15-16″ | 23″ Seismic Network Bay | closed | WECO | 44 | 7′-0″ |
| 004701019C | 21-1/2″ | 22-5/16″ | 25-15/16″ | 16″ | 25-7/8″ | 12-15-16″ | 23″ Seismic Network Bay | closed | WECO | 44 | 7′-0″ |
| 0047020164 | 21-1/2″ | 22-5/16″ | 25-15/16″ | 16″ | 25-7/8″ | 12-15-16″ | 23″ Seismic Network Bay | closed | EIA WIde | 44 | 7′-0″ |
| 0047030164 | 21-1/2″ | 22-5/16″ | 25-15/16″ | 16″ | 25-7/8″ | 12-15-16″ | 23″ Seismic Network Bay | closed | WECO | 77 | 7′-0″ |
| 0047040164 | 21-1/2″ | 22-5/16″ | 25-15/16″ | 16″ | 25-7/8″ | 12-15-16″ | 23″ Seismic Network Bay | closed | EIA WIde | 44 | 7′-0″ |
| 0047050164 | 17-1/2″ | 18-5/16″ | 21-15/16″ | 12″ | 21-7/8″ | 10-15/16″ | 19″ Seismic Network Bay | open | WECO | 77 | 7′-0″ |
| 0047060164 | 17-1/2″ | 18-5/16″ | 21-15/16″ | 12″ | 21-7/8″ | 10-15/16″ | 19″ Seismic Network Bay | open | EIA WIde | 44 | 7′-0″ |
| 0047080130 | 17-1/2″ | 18-5/16″ | 21-15/16″ | 12″ | 21-7/8″ | 10-15/16″ | 19″ Seismic Network Bay | open | EIA WIde | 44 | 7′-0″ |